2HOBA Refresh Cream
Regular price

Sale price

$118.00
Experience your skin's true potential with 2HOBA Refresh Cream. Powered by an antioxidant-rich formula, this multitasking cream is formulated with ferment complex, amino acid complex and squalane - a powerful combination to help balance your skin's microbiome. It's a lightweight cream that give you the glass skin look without feeling greasy. You will love the serum-like formula that absorbs easily while locking in moisture for the long-lasting hydration and skin barrier protection, leaving your skin noticeably balanced and refreshed. It can be used as a daily moisturizer or makeup primer for a silky-smooth finish.
Suitable for: All skin types 
Best for: Dry and dehydrated skin
Formulated with:

2HOBA: Antioxidant and Anti-inflammatory
Persimmon: Revitalizing. High in Antioxidants
Plant Derived Squalane: Hydrating and Nourishing. High in Antioxidants
Ferment Complex: Balancing. Easy Absorption
Essential Amino Acid & Multi-mineral Complex: Moisturizing, Soothing, Skin Barrier Protection 
1. Description

BALANCING | PROTECTING | REFRESHING | SOOTHING | CRUELTY FREE

2HOBA Refresh Cream is a lightweight but powerful moisturizer that helps regain your skin's radiance. This multitasking cream is designed to help revive fatigued and dull skin, bringing back its vitality and balance. It's a luxurious serum-like cream packed with a potent blend of antioxidants and ferment complex (prebiotics) to help balance your skin's microbiome. 2HOBA protects against environmental stressors such as pollution and free radical damages, while persimmon, amino acids, and multimineral complex provide deep hydration and the brightening effect. The combination of plant-derived squalane and rice bran oil lock in the moisture for the long-lasting hydration and provide skin barrier protection for overall healthy-looking skin. It can be used as a daily moisturizer or makeup primer for a silky-smooth finish.
2. Benefits

• Glass skin without feeling greasy
• Instant hydration / supple skin
• Retains moisture
• Visibly brightens complexion
• Leaves skin luminous and dewy
• Helps even skin tone and texture
• Helps reduce redness
• Helps fade dark spots
3. HOW TO APPLY

• Apply a generous amount on the face and neck at the last step of your skin care routine. In the morning, follow with sunscreen.

• RECOMMENDED USE: Use daily, morning and night, for maximum results. It can be used as a daily moisturizer or makeup primer for a silky-smooth finish.

(*Disclaimer: For external use only. This product is not intended to diagnose, treat, cure, or prevent any disease/medical condition. If you experience any side effects, stop using the product and consult a medical professional.)

4. Key Ingredients

• 2HOBA (2-Hydroxybenzylamine): Our proprietary powerhouse ingredient. 2HOBA is naturally found in tartary buckwheat. It is a highly potent and effective antioxidant and anti-inflammatory ingredient that has been scientifically proven to reverse oxidative stress and damages caused by exposure to sunlight, UV radiation, toxins and infections as well as other deteriorating processes involving aging.

• SQUALANE: Provides rich moisture and hydration. Calming properties reduce redness. A non-comedogenic emollient full of antioxidant and anti-inflammatory properties.

• RICE BRAN OIL: Deeply hydrating. Helps skin retain its firmness and elasticity. Protects skin barrier and locks in moisture. Contains vitamin B and E, Linoleic Acid (Omega-6 Essential Fatty Acid), and Oleic Acid (Omega-9 Essential Fatty Acid).

• FERMENT COMPLEX: Contains probiotics, minerals, and amino acids that help balance skin's microbiome for healthier complexion.

• PERSIMMON (Diospyros Kaki Leaf Extract): Antioxidant, Astringent, and Revitalizing. Contains beta-carotene, vitamin C, A, E, and K. Tones skin with brightening effect. Promotes skin's elasticity and suppleness, reducing the appearance of fine lines and wrinkles and delays signs of aging.

• AMINO ACID COMPLEX: Contains a mix of amino acids – lysine, histidine, arginine, aspartic acid, threonine, serine, glutamic acid, proline, glycine, alanine, valine, isoleucine, leucine, tyrosine, and phenylalanine – that provides nutrients to the skin cells. It helps with collagen production and cell repair, hydrates skin, and increases moisture retention, keeping the skin plumped and smooth.

• MULTIMINERAL COMPLEX: Contains lysine, magnesium, potassium, and zinc. Improves the ionic balance of the skin and prevents dehydration.


5. FULL LIST OF INGREDIENTS

Water, Glycerin, Propanediol, Jojoba Ester, Glyceryl Oleate Citrate, Caprylic/Capric Triglyceride, Coco Caprylate, Squalane, Hydrogenated Polyisobutene, Hydroxyethyl Acrylate/Sodium Acryloyldimethyl Taurate Copolymer, Polysorbate 60, Caprylhydroxamic Acid, Capryl Glycol, Ethylhexylglycerin, Propanediol, Alpha Bisabolol, Dimethyl Isosorbide, Arginine, Sodium Hyaluronate, Polyacrylate Crosspolymer-6, Sodium Stearoyl Glutamate, Butylene Glycol,
Saccharomyces/Camellia Sinensis Extract Ferment Filtrate, Lactobacillus/Rice Ferment Filtrate, Bacillus/Cordyceps Sinensis/Ganoderma Lucidum/Inonotus Obliquus/Lentinus Edodes/Phellinus Linteus/Schizophyllum Commune/Tricholoma Matsutake Extract Ferment Filtrate, Lactobacillus/Centella Asiatica/Gleditsia Sinensis Thorn/Houttuynia Cordata Extract/Phellodendron Amurense Bark/Polygonum Cuspidatum Root/Prunella Vulgaris/Torilis Japonica Extract Ferment Filtrate, Lactobacillus Ferment, Phaseolus Angularis Seed Extract, Phenoxyethanol, Ethylhexlglycerin, Oryza Sativa (Rice) Bran Oil, Tocopherol, 2HOBA (2-Hydroxylbenzylamine Acetate),
Thymus Vulgaris Flower/Leaf Extract, Salvia Officinalis Leaf Extract, Artemisia Dracunculus Leaf/Stem Extract, Sodium PCA, Sodium Lactate, Aspartic Acid, PCA, Glycine, Alanine, Serine, Valine, Proline, Threonine, Isoleucine, Histidine, Phenylalanine, Lysine, Histidine, Threonine, Serine, Glutamic Acid, Vlaine, Leucine, Tyrosine, Magnesium Chloride, Potassium Chloride, Aluminum Chloride, Zinc Chloride, Manganese Chloride, Sodium Chloride, Copper Sulfate, Sodium Benzoate, Gluconolactone,
Phenethyl Alcohol, Caprylyl glycol, Calcium Gluconate, Diospyros Kaki Leaf Extract, Cinnamomum Cassia Bark Extract, Artemisia Princeps Leaf Extract, Chrysanthellum Indicum Extract, Chaenomeles Sinensis Fruit Extract, Camellia Sinensis Leaf Extract, Lactic Acid, Tetrasodium Glutamate Diacetate, Natural Fragrance
Face lift
This product really works with its anti inflammatory benefits. You wake up without a puffy face. This is one you have in your skin care routine for sure!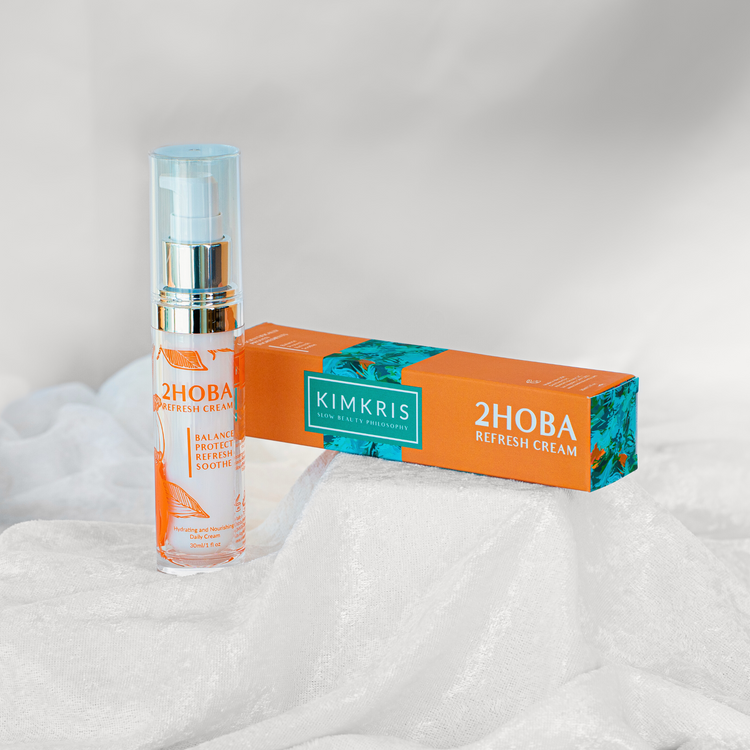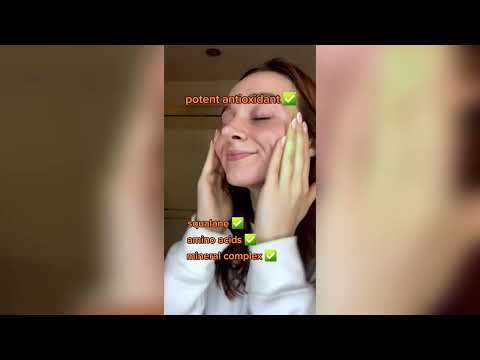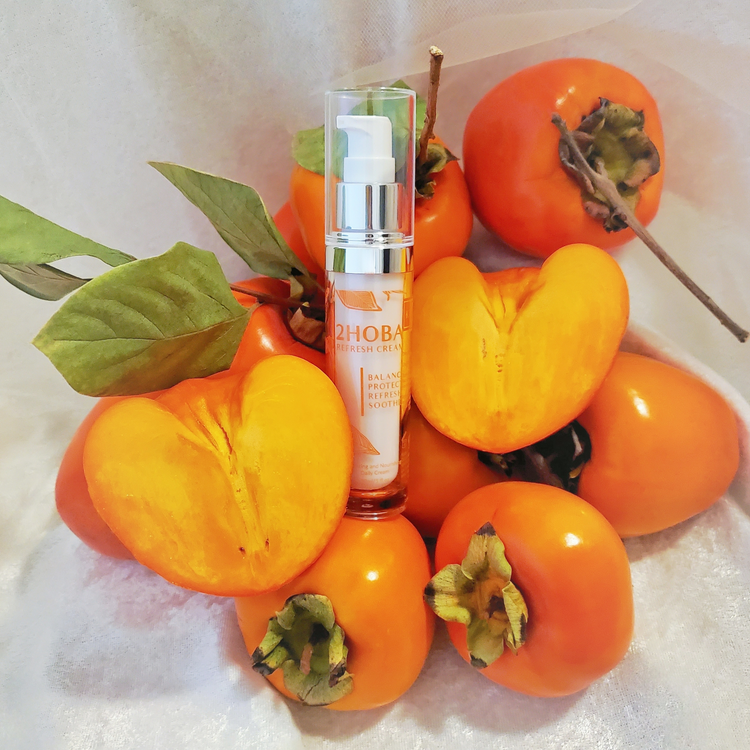 Our Promise
Ethically Sourced Ingredients
Safety, PET, Microbiological Tests Passed
Buy HMB Rescue Mask and Receive Free Gifts

Free trial size 2HOBA Refresh Cream and Repair Balm with a purchase of HMB Rescue Mask

SHOP

15% Off Your First Order

Sign up for our newsletters and receive 15% off on your first order

BE IN THE KNOW