2HOBA Repair Balm
Regular price

Sale price

$140.00
Restore and protect your skin with this rich and luxurious multitasking facial balm. Formulated with peptides, 2HOBA, ginkgo, and squalane to visibly improve your skin's overall health, 2HOBA Repair Balm is an all-in-one formula that acts like a repair kit for skin. It's a beauty must-have for those who want to reduce the appearance of fine lines and wrinkles, get rid of redness, restore damaged skin barrier, while fading discoloration. Perfect for dry or sensitive skin types!
Suitable for: All skin types
Best for: Normal, dry, sensitive, mature skin, cold/dry climates
Formulated with:
2HOBA: Antioxidant and Anti-inflammatory
Plant Derived Squalane: Hydrating and Nourishing. High in Antioxidants
Peptides: Restoring, Firming, and Soothing
Ginkgo Biloba Leaf Extract: Antioxidant, Soothing, and Moisturizing  
1. Description

NOURISHING | PLUMPING | REPAIRING | BRIGHTENING | CRUELTY FREE

2HOBA Repair Balm is designed to support cellular turnover to noticeably restore troubled skin. This multifunctional rich cream delivers intense hydration, replenishing and repairing skin's barrier to maintain moisture, elasticity and suppleness. It is formulated with ultra-hydrating squalane, firming peptides, ginkgo biloba leaf extract, and 2HOBA - a potent antioxidant and anti-inflammatory ingredient that fights oxidative damages. These nourishing ingredients work together to help smooth, restore elasticity, and plump skin. A consistent daily use will help reduce the appearance of fine lines and wrinkles, redness, and discoloration over time.

Apply morning and night to leave your skin looking firm, youthful, glowing and smooth.
2. Benefits

• Rich hydration
• Plumping and firming effect
• Skin barrier repair & protection
• Antioxidants and anti-inflammatory properties help fade scars and dark spots
• Soft and dewy natural glow
• A perfect "slugging" alternative

3. HOW TO APPLY

• After cleansing, apply gently to the face and neck, morning and evening. In the morning, follow with sunscreen.

• RECOMMENDED USE: Apply daily for maximum results.

• For oily skin, using once a day at night time is recommended.

(*Disclaimer: For external use only.
This product is not intended to diagnose, treat, cure, or prevent any disease/medical condition. If you experience any side effects, stop using the product and consult a medical professional.)
4. Key Ingredients


• 2HOBA (2-Hydroxybenzylamine): Naturally found in tartary buckwheat. Contains high levels of flavonoids. It is a potent antioxidant and anti-inflammatory ingredient that has been scientifically proven to reverse oxidative stress and damages caused by exposure to sunlight, UV radiation, toxins and infections.

• SQUALANE (plant-derived): A non-comedogenic emollient full of antioxidant and anti-inflammatory properties. It is known to provide rich moisture and hydration and its calming properties help soothe irritated/sensitive skin.

• PEPTIDES: Known for its restorative ability as they can play a role in skin firmness, reduction of fine lines and wrinkles and improvement of overall skin texture. Peptides are made of amino acids that make up certain proteins that our skin needs. Collagen is made of polypeptide chains. The skin needs collagen to maintain structure, elasticity, and firmness so incorporating peptides into your skincare routine can be helpful in achieving firmer skin.

• GINKGO BILOBA LEAF EXTRACT: Contains high levels of flavonoids and terpenoids, which are potent antioxidants. For thousands of years, ginkgo has been commonly used in Asia, particularly in cuisines and traditional medicine, for its healing properties and bacteria fighting abilities. Topical use of Ginkgo is known to provide hydration, moisture retention, and soothing effects.

5. FULL LIST OF INGREDIENTS

Water, Sorbitan Laurate, Polyglyceryl-4 Laurate, Dilauryl Citrate, Squalane, Rosa Damascena Flower Water, Glycerin, Coco Caprylate, Propanediol, Sodium Stearoyl Glutamate, Coconut Alkanes, Jojoba Ester, Dimethyl Isosorbide, Palmitoyl Tetrapeptide-72 Amide, Alcohol Denat., Garcinia Mangostana Peel Extract, Chlorella Vulgaris, Lupinus Albus Protein Ferment, Sodium Benzoate,
Pyrus Cydonia Seed Extract, Potassium Sorbate, Maltodextrin, Nicotiana Benthamiana Hexapeptide-40 sh-Polypeptide-76, Caprylhydroxamic Acid, Glyceryl Caprylate, 2-HOBA (2-Hydroxylbenzylamine Acetate), Hydroxyethyl Acrylate/Sodium Acryloyldimethyl Taurate Copolymer, Polysorbate 60, Sodium Hyaluronate, Arginine, Ginkgo Biloba Leaf Extract, Polyacrylate Crosspolymer-6, Tocopherol, Dipotassium glycyrrhizate, Tetrasodium Glutamate Diacetate, Natural Fragrance
This is like liquid IV but for your face
First of all the packaging is so cute! This cream leaves your face feeling so hydrated!
LOVE the 2Hoba Repair Balm
I have repurchased the 2Hoba repair balm 3 times now and I can't get over how good my skin looks and feels. Will definitely repurchase again.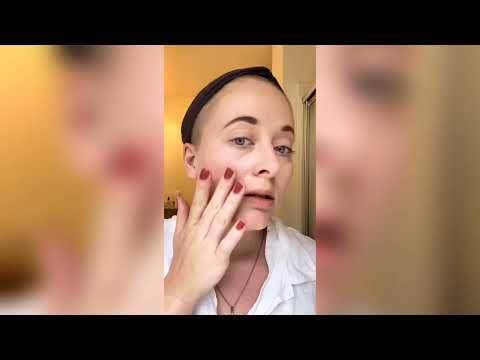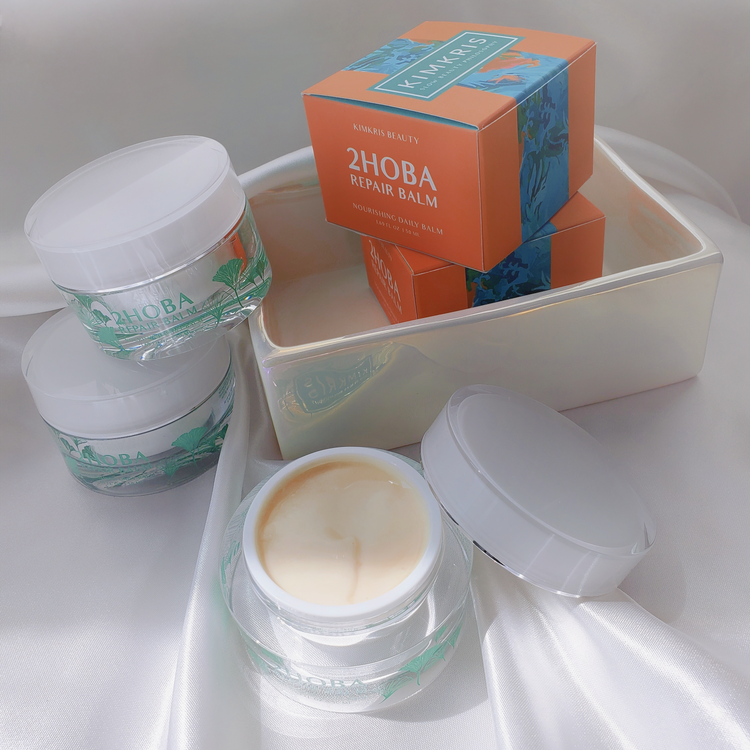 Our Promise
Ethically Sourced Ingredients
Safety, PET, Microbiological Tests Passed
Buy HMB Rescue Mask and Receive Free Gifts

Free trial size 2HOBA Refresh Cream and Repair Balm with a purchase of HMB Rescue Mask

SHOP

15% Off Your First Order

Sign up for our newsletters and receive 15% off on your first order

BE IN THE KNOW